Ditch plastic water bottles: Buy a reusable one!
Did you know that plastic water bottles are one of the biggest contributors to our landfill? But not only that, plastic bottles can also end up in our oceans and cause blockages in marine animal's digestive systems. The best way to combat this problem is to switch over to a reusable water bottle. Our hot tip is to purchase a reusable bottle – choose one that is your favourite colour or one that has a lovely print! This way, drinking water and carrying a bottle with you will be more fun!
Take a look at our Joco Drinking Flasks here!
Make your own cleaning products
There are so many common household products you can use to create your own cleaning solutions. Try bi-carb soda, lemon and white vinegar. This useful trio can be used to rid the stains and disinfect your chopping boards, clean your microwave, clean the toilet AND bathroom. (We could go on!) Don't forget we want to be plastic free, so if you're looking for a reusable bottle, opt for stainless steel or glass bottles.
Just had a seafood feast for dinner? Lobster, sea snail or crab? And now your hands smell? Forget hand soap. Grab some warm water in a bowl, cut a wedge of lemon, squeeze lemon juice in the bowl then drop the lemon wedge in the bowl! You can use the wedge and massage it into your fingers to rid the smell. How's that for a handy hack?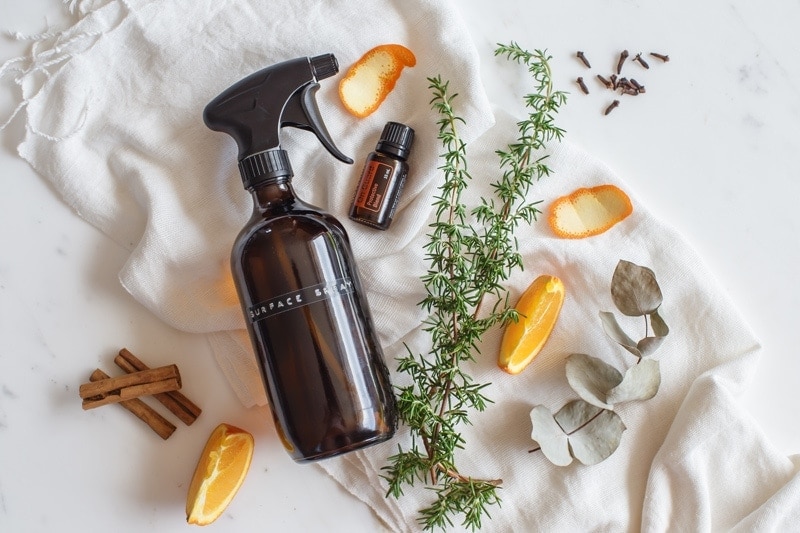 No more paper towels: Use wash cloths 
When we're cleaning around the house and our hands become wet, we tend to lean towards paper towels for drying our hands, right? They're easy to tear off, they're absorbent and you can just throw them away after. But what about reducing waste?
Invest in some wash clothes/tea towels. They're reusable, hang them off your oven handle or cupboard door, and once they become dirty or too wet, hand or machine wash that bad boy, hang up to dry and reuse it again!
Use reusable shopping bags
Plastic bags = NO! When you go clothes or grocery shopping, do you notice all the paper and plastic bags the shop cashiers give you? The best way to stop accumulating bags is using reusable bags! The best things about them are… they're convenient – leave them in your car so that they're always there for when you need, they're durable and reliable, they save you money, and they'll give you piece of mind knowing you've done your part to reduce your impact on the environment.
Buy a reusable straw
When you buy a reusable straw, it might even be the last straw you'll ever buy! There are plenty of straw options on the market – stainless steel, bamboo, paper and grass straws. This tip is one of the more practical and simplistic switches we can all apply to our everyday lives. Carry reusable straws wherever you go and refuse the plastic straw!
Make the switch from liquid soap to bar soap
Is there any bad about bar soap?! You can find bar soaps at your local supermarket… or better yet, check out your local farmers market. The best bar soaps are usually made from 100% natural ingredients. Check out our bar soap collection on the website – we've got shampoo bars, body soap bars, exfoliating bar soaps and face cleansing soaps, we've spoilt you for choice!